Marketing has long been about "…getting the right information into the hands of the right people at the right time via the right media."
Welcome to content marketing.  Well, kinda.
I share the Content Marketing Institute's definition because it includes a key component that too many content marketing efforts are lacking.  And that's "…ultimately, to deliver profitable customer action."
Build it and They Will Come is a Lie
All too frequently, businesses place the focus on creating content.  And they forget about distributing content so that the content gets into the hands of the target audience so that they are aware of and interested in the business' products and services.
That lack of awareness and interest leads to a lack of "profitable customer action" which in turn leads to lots of meeting time spent focused on 'downloads' and 'views' and 'Likes'.
As I explain in Developing Your Content Marketing Strategy, you need a written, go-to-market action plan that's tied to your business goals.
Why?
Because you have limited resources and too many demands being placed on them.  A written plan forces you to identify and agree on the best opportunities and to focus on them.
And yes, you can modify the plan and change the focus if you feel that something better has presented itself.  Just have a review and approval process so that you're disciplined – no more distractions and shouting 'Squirrel!'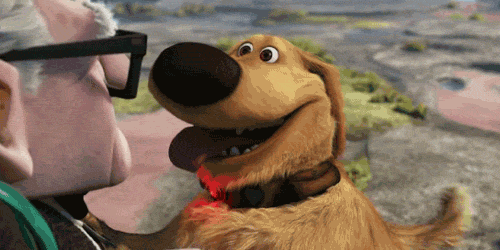 Because Success Requires a Plan
Most people dislike planning – but in today's rapidly changing world, you need a written plan to get the most out of your available resources.  This 38-page template walks you through the entire process, providing you with a detailed action plan faster and easier than ever before.
More Content Marketing Articles
User-generated content can deliver a wide array of benefits including attracting new students to your institution.
Read More »
online content marketing certificate course
Keep Your Content Marketing Skills Sharp
My online content marketing certificate course is designed for the novice as well as experienced content marketing professional – because you know investing in your skills is key.